Why Paul Davis?
For more than 50 years, Paul Davis has built its business on the promise to its customers to restore residential and commercial structures that have been damaged due to fire, storm, water and mold. The company has more than 350 independently owned and operated franchise offices throughout the United States and Canada.
Paul Davis of Northeast Indiana has been restoring our community since 1993, celebrating nearly 30 years of helping community members recover from tragedy and loss. We understand that immediate response is critically important to controlling the severity of an emergency loss. Paul Davis is here for your mitigation needs and we acknowledge that this is the first of many steps in restoring residential and commercial property following a loss.
Paul Davis has a proven history and reputation for a rigor for communication, a dedication to training and communication, innovation of solutions, leading edge technology and proof and measurement of quality delivery, and leading edge technology. The company is adamant about coming up with new methodologies to help property owners recover from the disruption to their jobs and lives, property managers to make buildings function again, and insurance and institutional clients with work that pleases their own customers while at the same time providing them with fast and accurate data to meet all their needs.

Because your property is important to us, we educate all of our technicians in proper loss management. All technicians and associates are certified by the Institute of Inspection, Cleaning and Restoration Certification (IICRC), the leading organization for training and certification in fire, water, and mold damage. This helps to ensure that your emergency needs are being met in the most efficient and effective manner possible.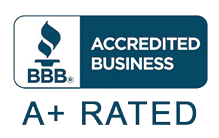 We are a community of experts that have come together from diverse backgrounds. We have over 300 years of combined construction, restoration, and insurance experience. As an A+ member of the Better Business Bureau, you know the service you are receiving from Paul Davis of Northeast Indiana is being held to the highest standards.
The people and this company are anchored on a set of values based around doing the right thing: serving every customer by delivering an experience founded on professionalism, expertise and compassion. Our story is one of our people, our products, and most importantly, our customers. We have no business and no tomorrow without our customers. Our story is all of us – together.
If your home or business has been damaged due to storm, fire, water, mold or other disaster, call the property damage experts – Call Paul!