Keep Safe! Disinfection Services for Residences in Northeast IN
You can prevent the spread of bacterial or viral contamination by having the surfaces in your home sanitized. Paul Davis provides residential sanitation services across Northeast IN that are comprehend enough to matter during this pandemic. We adhere to the highest guidelines of care to meet the demands of your home during this national outbreak.
Sanitize Your Home and Keep Your Family Safe
These are some of the steps we take to look after your household members' well-being and safety:
Sanitize and clean high-contact surfaces: Our experts have the proper tools to eliminate microbial growth, viruses, pathogens and other bacteria.
Take the necessary safety measures: We'll ask about everyone's status prior to beginning the project so as to not put anyone in danger. Our team wears protective gear to stop contaminants from being brought into your home.
Offer pertinent information: As experts in the industry, we can give you accurate and useful information that'll help protect your health and safety. We know that there is a lot of concern out there about COVID-19, so we're here to answer your questions according to the most recent available updates.
We Keep Safe for You
Transmission of COVID-19 is fairly easy when near an infected person or when you touch your eyes, nose or mouth after being in contact with the virus. The specialists at Paul Davis uphold cleanliness and comply with CDC guidance to make sure that we keep our customers safe. We use hand sanitizer consistently, wash hands for 20 seconds with soap, disinfect surfaces and keep a safe distance of six feet from others.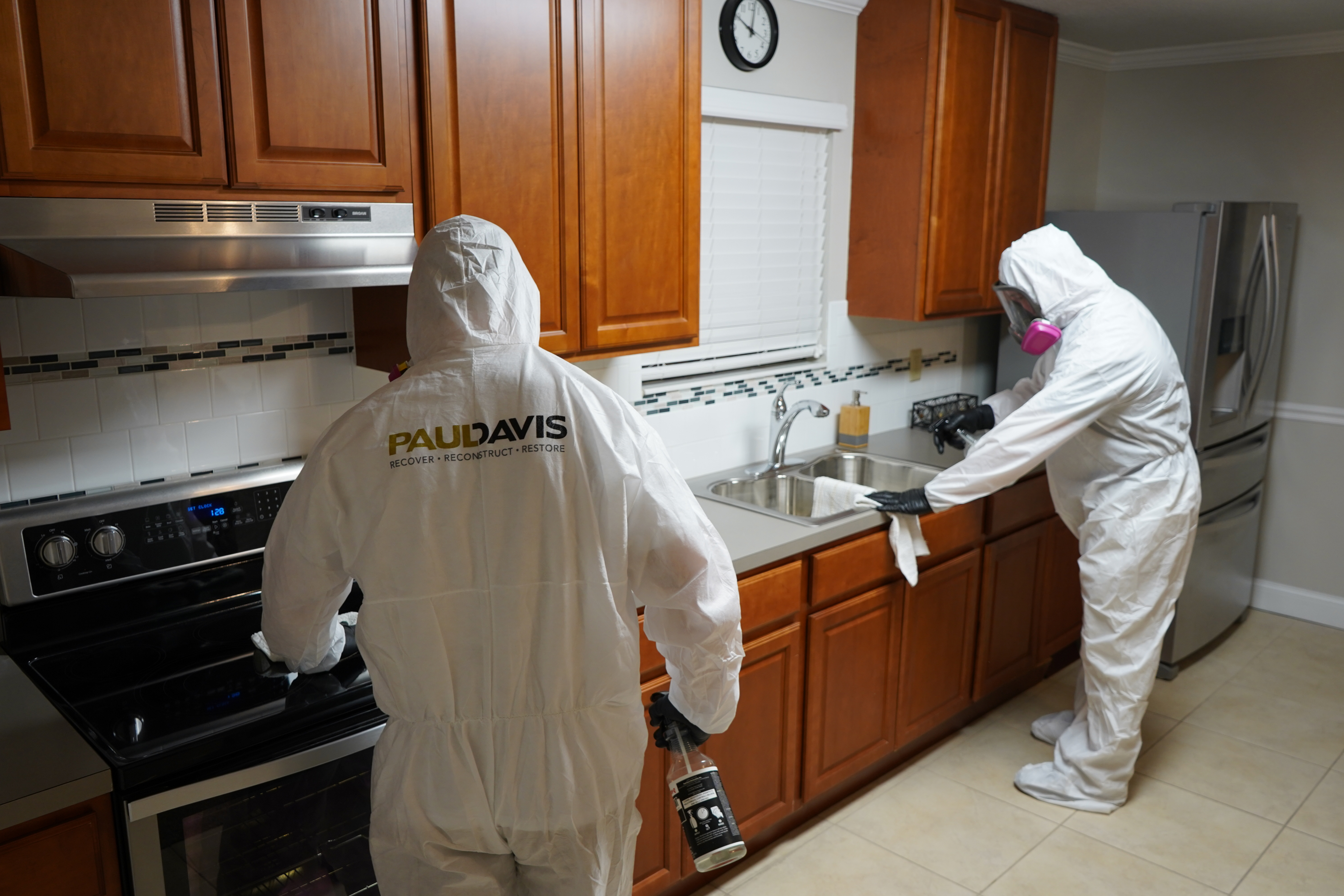 Let's Protect Everyone
Cleaning and disinfecting is one of the many services Paul Davis provides, and our background over the years is a benefit for you. We use the proper materials, methods and equipment to combat viruses, bacteria, microbial growth and other pathogens, so you can trust us to deliver peace of mind while we disinfect your home.