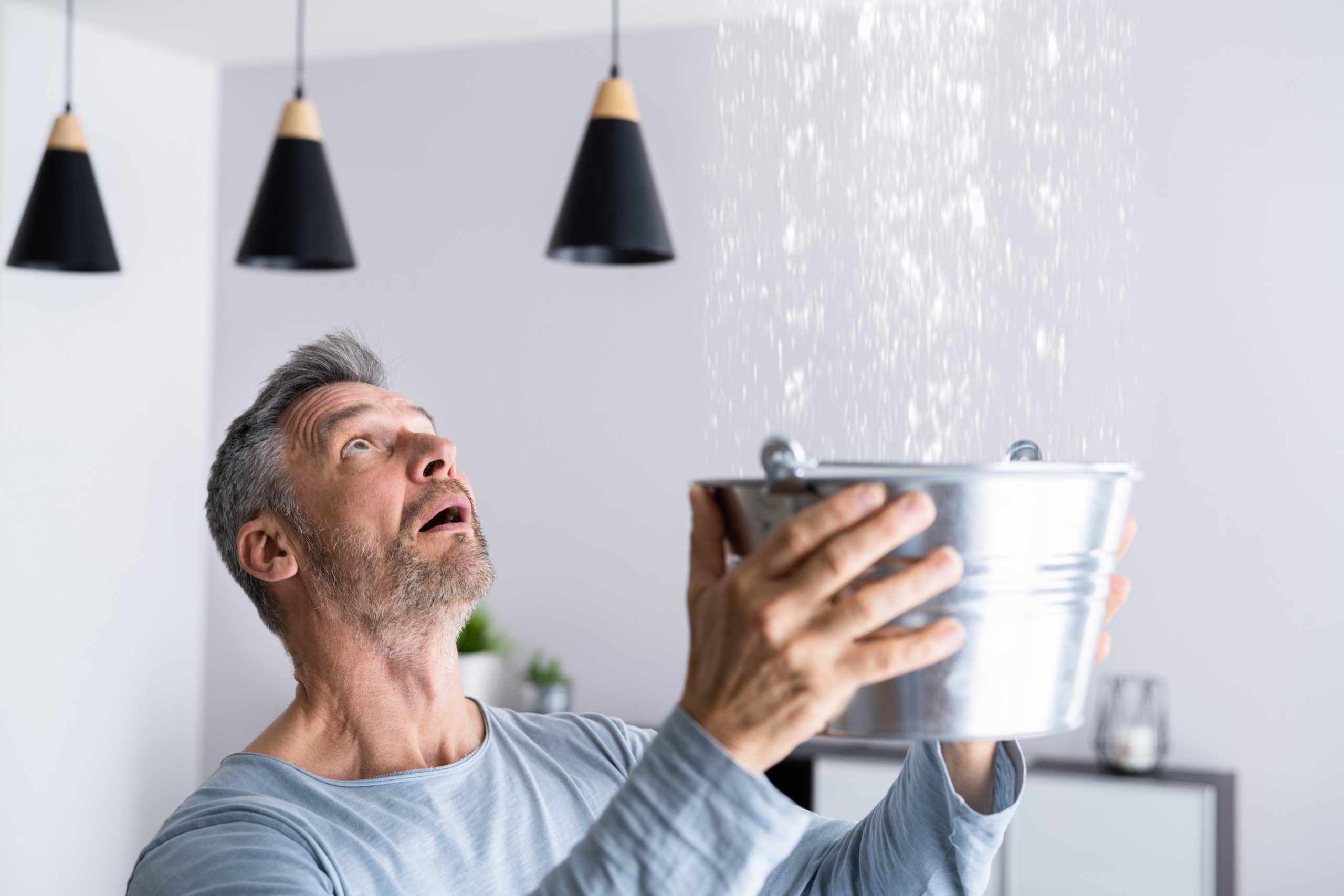 No one wants to head into their basement and find it filled with water.
But accidents (and Mother Nature) happen, and no matter how much you try to prevent it, flooding happens. That's why you need to know what to do if and when your basement floods.
Here's what you can do before, and after, your basement is filled with water.
CALL THE PLUMBER
First thing is first, you need to get your basement into safe shape. Call a plumber for repairs if you have a broken pipe that's actively leaking in your basement. There's a high probability of electric shock when water levels rise in your basement so it's best to let qualified professionals assess the situation and make repairs so you don't endanger yourself, your loved ones, or your home.
HOW WATER GETS IN (AND HOW TO PREVENT IT)
There are tons of ways that water can find its way into your home. From overflowing gutters to leaks in your roof and settled pavement.
Tasia De Leon, a water mitigation manager for Paul Davis, lists a few of the more common ways that water will sneak into your basement.
SUMP PUMPS: Sump pumps fail, it's just a fact of life. De Leon says it's probably the number one way that water is going to get into your basement. She says it's common for the float to get stuck because of corrosion and to look for corrosion around the lever.
"Make sure the pump isn't that old," she says. "Test it and pour water in the pit. I recommend any time there's a big rain to make sure the pump is working."
While some people have backup sump pumps installed, those can fail, too, or the power can go out and prevent either pump from operating. It's important to check sump pumps at least every few months. Any time there's a big rain, De Leon recommends checking your basement to make sure there's no flooding and that your sump pump is working properly.
WATER SPIGOTS: Water spigots outside your home are a major cause of frozen pipes in a person's home, which can cause flooding. The good news is, they're easily preventable.
"Make sure you disconnect your hoses from your outdoor taps during the winter," De Leon says. "You won't know that they've frozen during the winter until your pipes burst and there's water in your home. That's no fun."
There are caps that you can also put on your exterior spigots to help prevent freezing during the winter.
DRAIN BACKUPS: You probably don't think about the trees in your yard causing you water problems in your basement, but they absolutely can. Trees can grow into the tile in your yard and plug up your drains and cause water to back up into your home.
If you live in the city, the sewer can backup, too, if they're doing maintenance or not keeping drains clear.
"Keep an eye on your drain and make sure it's cleared out," De Leon says. "If you notice water coming up, you might want to get a plumber to come out and take a look and clear it before it becomes an issue."
FOUNDATION CRACKS: Cracks in your foundation are rare, and they're out of your control for the most part. If it's built properly, you should be okay.
"This is one that a lot of people don't think about. It's kinda scary to think about it," De Leon says. "If the footings to your home are improperly set, it can cause your foundation to get pushed up. That can lead to cracking and letting water into your home."
De Leon says that if your home is built properly you should be okay, but it's always worth checking your foundation every year.
KEEP UP ON YOUR HOME MAINTENANCE
Keeping up on your seasonal home maintenance is a great way to prevent a flooded basement.
De Leon recommends keeping your gutters clean throughout the year, checking that the drain tiles in your yard aren't damaged, and keeping exposed drains free of leaves and debris.
Basement windows and steps leading into a basement are also a possible way that water seeps in, so De Leon says to make sure that they are sealed properly.
"Keeping up on your home maintenance checklist can be difficult to do, but it's really important," she says. "It's easy to be lazy and push the work off, but it can save you a lot of headaches down the road."
Having proper flood insurance is an important aspect, too. Insurance will cover a lot of the damage associated with flooding, but not everything. For example, in most cases it doesn't cover living expenses if a homeowner is forced to relocate due to damage. De Leon says it's important that homeowners understand exactly what their insurance will cover.
"People really need to understand their coverage," De Leon says. "Know your insurance limits. You may have $5,000 coverage, but your basement could be a total loss. Let us know your coverage when we get there and we can work with you on it."
WHAT KIND OF DAMAGE TO EXPECT
The biggest damage in the aftermath of a flooded basement is mold.
"Microbial growth is a huge factor," De Leon says. "Once it penetrates through things like drywall, it's not surface mold anymore and it can't be treated at that point, that material has to be removed."
That's why it's important to begin mitigating the damage caused by flooded basements as quickly as possible. The sooner the water is cleaned up and anti-mold measures are taken, the better, because there can be unforeseen consequences.
"If you have a room that's damaged by water, you're going to get secondary damage in other areas that weren't necessarily affected by the water," De Leon adds. "It can creep up your walls, any wooden material like your doors or your trim."
CALL PAUL DAVIS RESTORATION OF NORTHEAST INDIANA
When it's time to get your basement back in order, call Paul Davis Restoration of Northeast Indiana. Our professional staff will help by removing excess water and by identifying and mitigating areas with a high potential for mold.
Our team is armed with meters and thermal imaging equipment, which aids in creating moisture maps to find problem areas and spots where mold can hide. Restoration can take time, but we'll extract the standing water in your home and get your environment under control on day one.
"Any time you have water entering or in your house, it's an emergency in our eyes," De Leon says. "The longer you let that water sit, the more chance there is for damage. We'll get to you as soon as we can."
Restoration services by Paul Davis are available 24/7. Call us at 260-436-7510 with your restoration needs.
PHOTO: https://stock.adobe.com/images/water-flood-and-pipe-leak/433823099?prev_url=detail