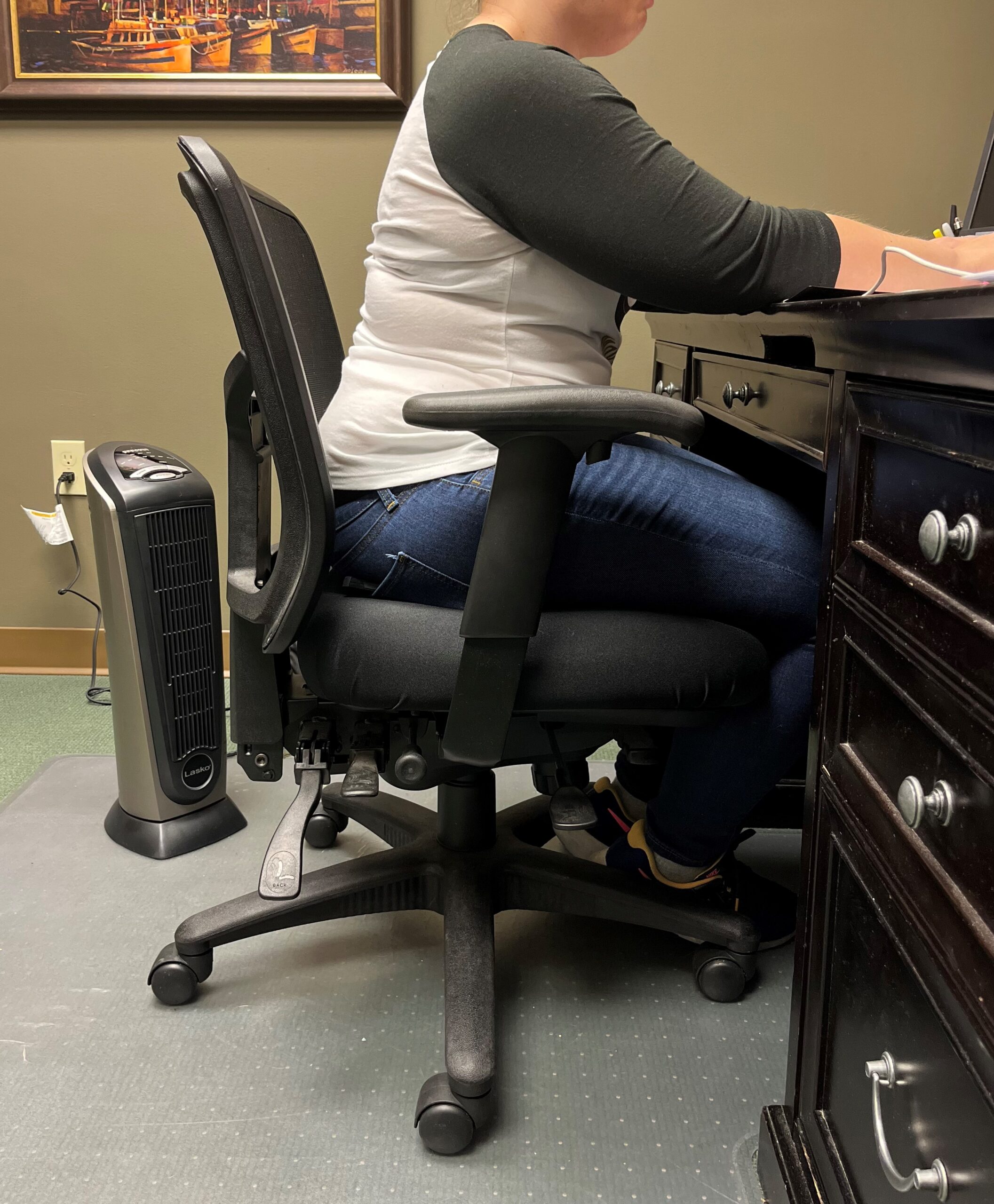 It can get downright cold in the winter months in northern Indiana. Even well-insulated homes can have chilly, drafty areas.
A solution for many homeowners is to supplement the heat in their home with a space heater, which can provide extra comfort in areas like home offices and basements. While a space heater can be an inexpensive way to keep us warm and toasty during the most frigid months of the year, they can also be dangerous.
Space heaters are estimated to be responsible for around 1,700 fires in the United States annually. They're also responsible for about 80 deaths and 160 injuries each year.
Fortunately, space heaters are generally safe to use as long as you operate them in a safe way. We have a few tips for you for safely using space heaters in your home this winter.
KEEP SOME SPACE
Space heaters are putting out a lot of heat, and that heat isn't always coming out of only the front of the unit.
As a rule of thumb, keep flammable objects at least three-feet away from space heaters in all directions. Depending on the size of the space heater, you may need to even keep it six-feet from objects.
"That doesn't just include chemicals and things like gasoline," says Rebecca Serratos, the emergency services manager of Paul Davis of Northeast Indiana. "That includes curtains, bed sheets, your dog bed, clothing — anything that can catch fire."
Similarly, space heaters are meant to heat rooms and not to heat other materials. Don't use a space heater to try and warm bedding, dry wet clothing, or thaw frozen pipes. Placing materials directly in front of a space heater is a fire hazard.
It's also a good idea to keep children and pets away from space heaters because they may inadvertently touch or knock it over, which could injure them or start a fire.
KEEP IT LEVEL
Ensure that your space heater is placed on even, level ground. This helps to reduce the risk of the unit accidentally tipping over, or being knocked over by children, pets, or people walking around the unit.
"Space heaters are intended to sit on the floor and not a table," Serratos says. "If your heater isn't on a level surface there's a good chance it could tip over, overheat, and start a fire."
NEVER LEAVE IT UNATTENDED
Like any source of heat in your home, you don't want to leave a space heater unattended. Small flames can turn into infernos in 30 seconds, and an entire home can be engulfed within minutes.
"If you're going to leave the room or, definitely if you're going to leave your property, make sure you turn off and unplug your space heater," Serratos says. "Buying a space heater with an auto-off feature is great, too."
If you need to leave the room, turn off your space heater. Fire spreads quickly, so don't take the chance!
PLUG IT INTO THE WALL
Space heaters require a lot of current to run, which means you need to plug it directly into your wall outlet.
"Extension cords and power strips simply aren't built to handle the amount of current that a space heater operates at," Serratos says. "That can lead to overheating in the extension cord or the power strip, which can cause a fire."
WATCH FOR DAMAGE
Before using your space heater, inspect the cords for any frayed or damaged wiring. Make sure to inspect the unit as a whole and look for any dents or other damage that may cause the unit to malfunction or work improperly.
HEAT THE RIGHT SPACE
Use caution when using space heaters in workshops and garages. While these can be tempting places to use them because they're often unheated or poorly heated, they also generally have extremely flammable materials – like gas cans, pain, and oils – in the room.
"As long as you're paying attention to what's around the space heater, you can use them anywhere," Serratos says. "It's about keeping an eye on them and making sure nothing flammable is anywhere close."
PRACTICE GOOD FIRE SAFETY
If you don't already have smoke detectors in your home, you want to install them if you plan to use a space heater.
Smoke detectors should be installed on every floor of your home, in bedrooms, and outside of sleeping areas in your home. Install smoke detectors high on the ceiling and, if possible, install connected units that sound at the same time.
"If you're using a space heater make sure you have a fire extinguisher on hand so that you can put it out quickly," Serratos says. "Make sure you don't leave it unattended. A fire can start quickly and depending on what's around it can take off even more quickly."
If a space heater does catch fire and you notice it early, you may be able to extinguish it on your own. If the flames are starting to reach higher than your head, however, then it's time to get out of the house and call for help.
"If the flames are reaching higher than 5 feet, get out," Serratos says. "The fire is no longer at a point where you're going to put it out and you're putting yourself, your family, and your pets lives at risk."
WHAT TO DO IF A FIRE HAPPENS
If a fire does happen in your home as the result of a space heater, the Difference Makers at Paul Davis of Northeast Indiana can help. From soot and odor to burnt and charred materials, our team has the tools to get you back into your home as quickly as possible.
"If you have any kind of fire or smoke damage, even if it's something you think you can handle, give us a call," Serratos says. "We're happy to come and take a look and give you some expert advice on what to do next."
Our Difference Makers are available 24/7 to get your home back in order, no matter when a fire happens. For more information, call us today at 260-436-7510.